Medical template for Lifter Elements is designed for course platforms aiming to train or evaluate the knowledge of medical staff.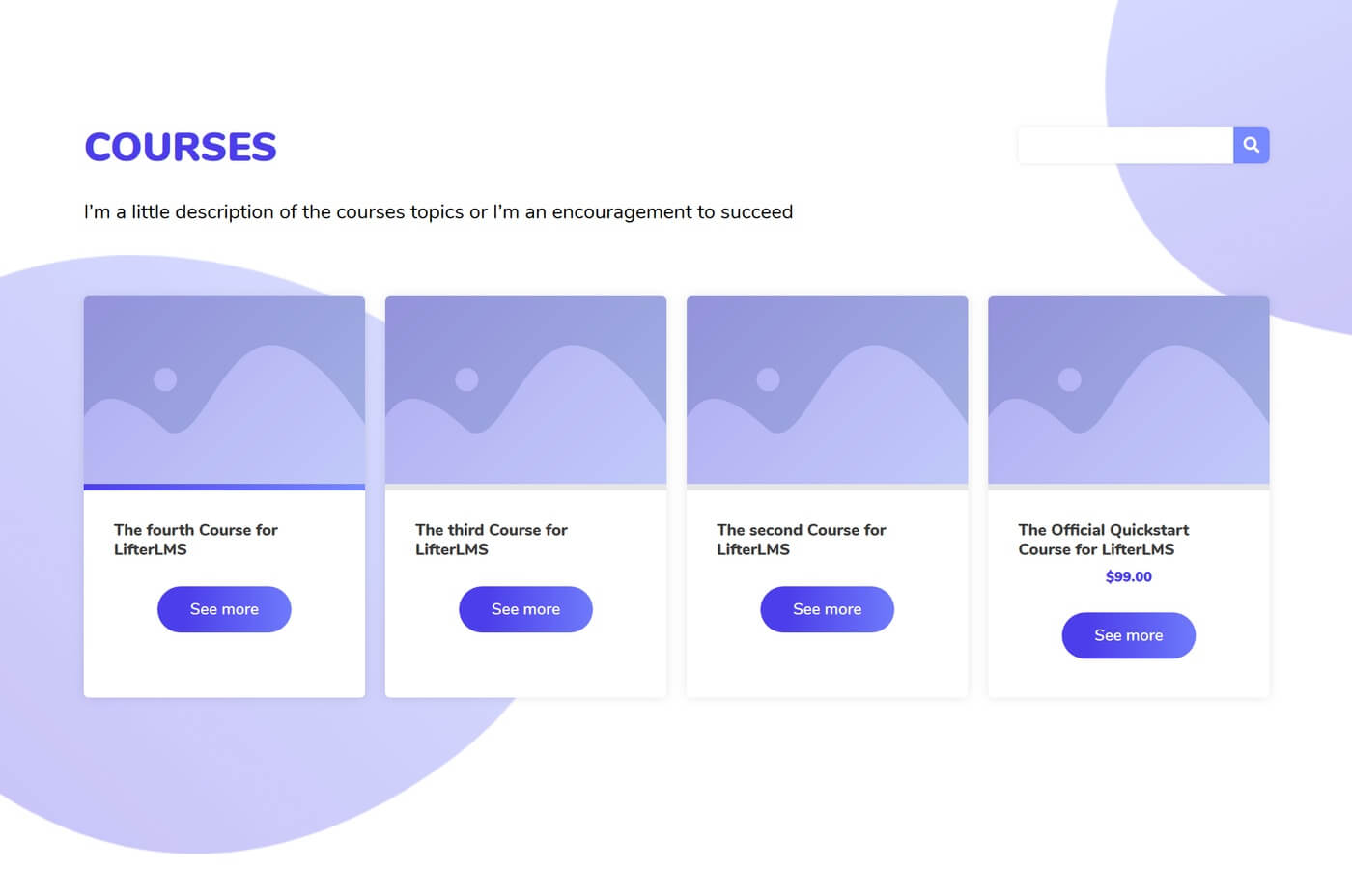 Version History: View Changelog
Description
Blue is a trustworthy color and produces a calming effect that is useful when performing a test in such a stressful field. The rounded shapes come to break the white background by bringing lightness into the design. This template is ideal for the medical environment and could also work well for the technology industry.